At Plastiberica we bring your project to life by offering a fully global service from the conception of the idea to the delivery of the final product.
Design: We develop the product with you, bringing our know-how to advise you on design, manufacturability, materials and processes. We will define the geometry of the part to optimize the manufacturing process, reduce costs and ensure the quality and profitability of the final product.
Prototyping: before going to mass production of the product, we manufacture prototypes in 3D printing to verify the aesthetics, functionality, sizing, and perform the necessary tests and trials to ensure the quality of the product.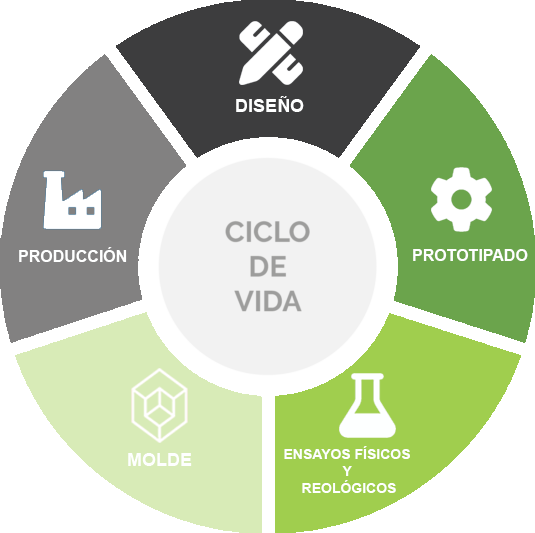 Physical and rheological testing: we offer physical and rheological testing services to verify the strength and quality of the piece as well as the optimal filling of the mould.
Mould: we work with expert tool makers that design and manufacture the best quality moulds in the shortest possible time.
Production: once we have the mould ready, we put our injectors to work for the mass production of your product.